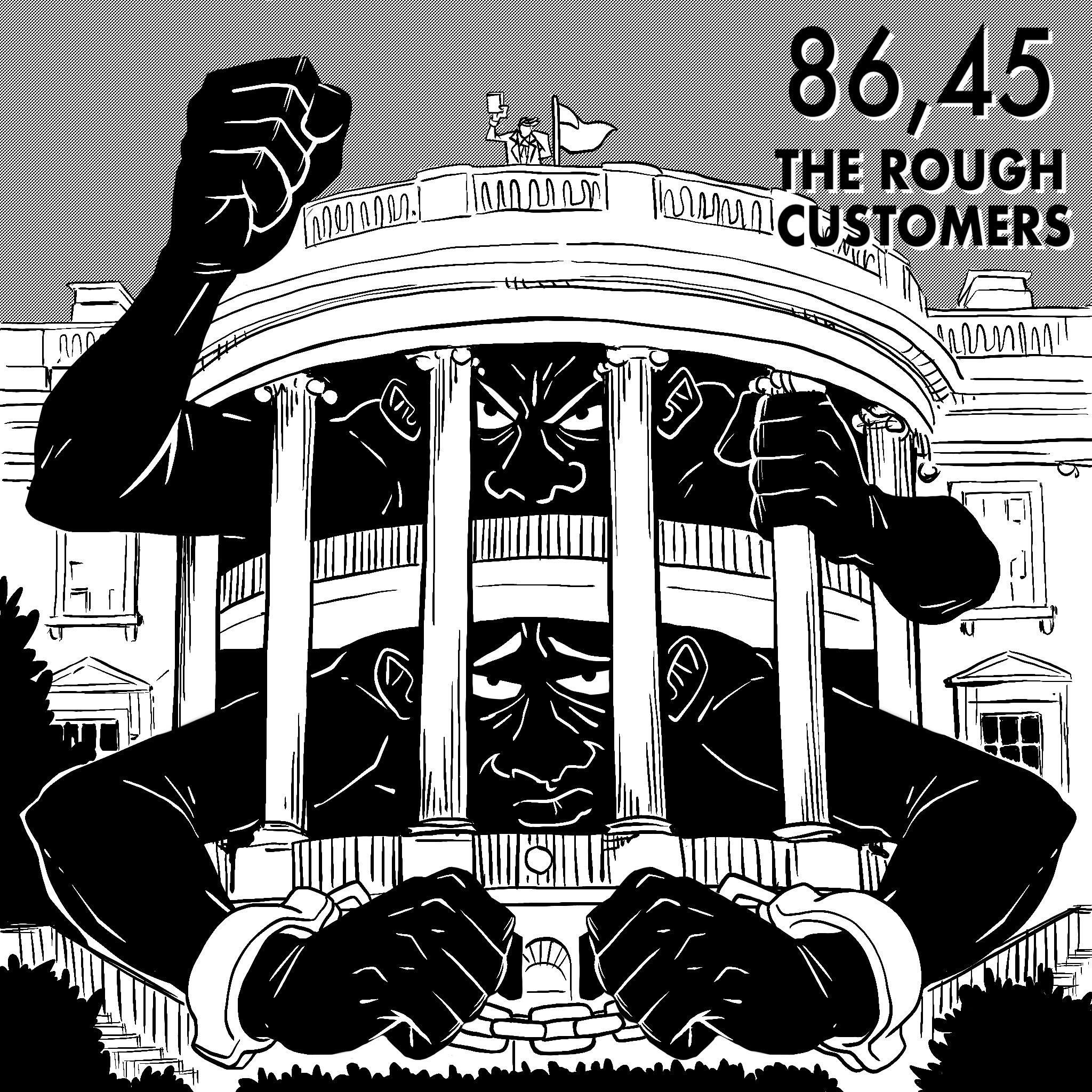 This song was recorded back in March and was waiting for our upcoming LP that's been postponed due to Covid-19, but it felt wrong to sit on it while the world rightfully burns.
86 45 will be available on platforms on Friday, June 12th. All proceeds will be donated to charities aimed at creating justice and equality. 
The art is by our friend and talented artist Bryce Oquaye. 
http://www.bryceoquayeart.com/
You can also find more of his work by following him on Facebook, Twitter (@mrMadd100s), or Instagram (@bmad100s)